Text||doc136495
September 20, 2022
Format
Button.Text
Describe
This attribute determines what text is displayed on the button. The visual effects rendered to the screen areButton.FontStyle、Button.FontSize、Button.FontWeightandButton.NormalTextColordecision.
Code Example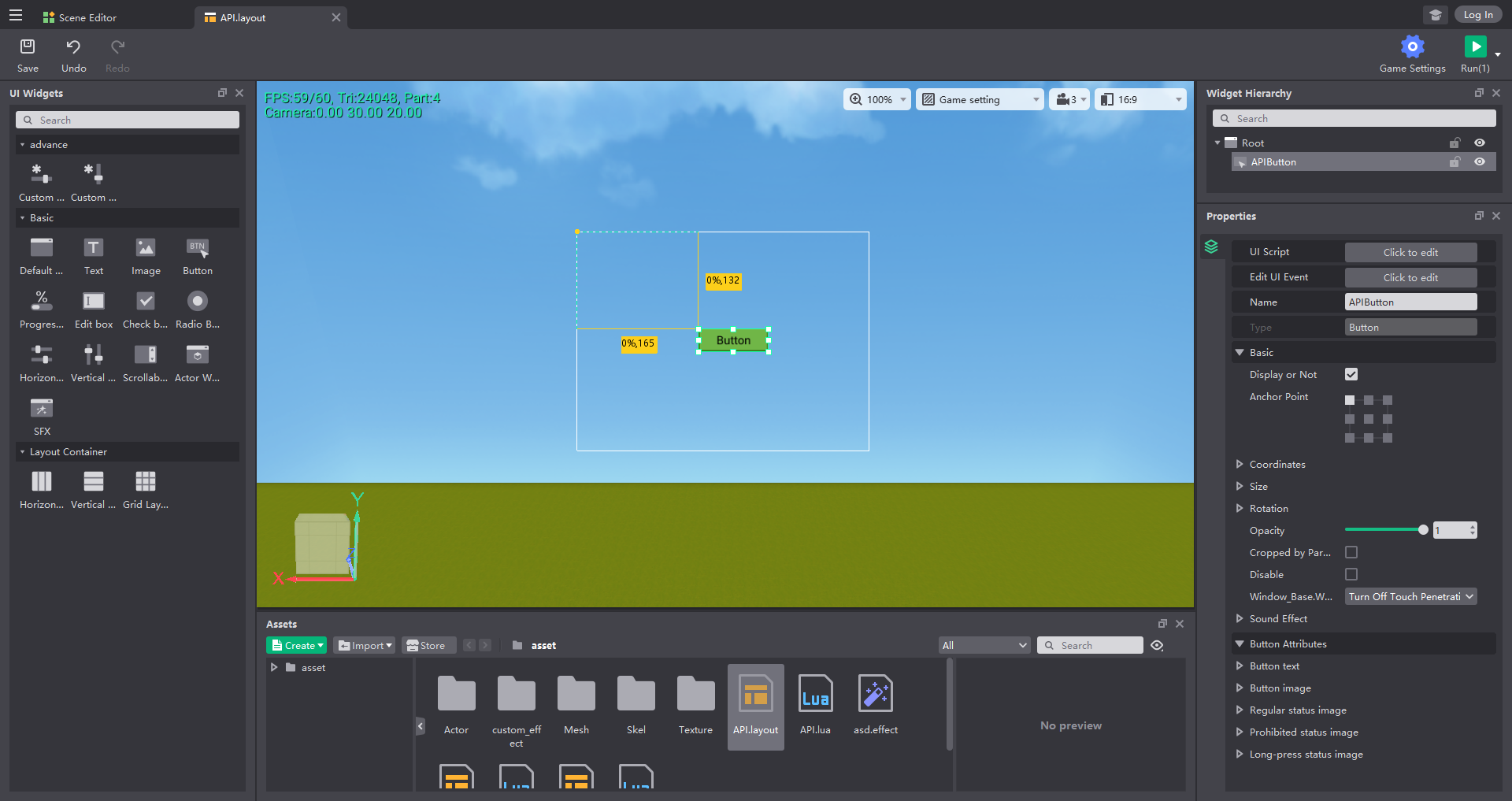 -- create layout window
local APIRootWindow = UI:CreateGUIWindow("API")

--Set the window to the root node of the UI
APIRootWindow.Parent = UI.Root

--Get the Button control for testing according to the name
local button = APIRootWindow.APIButton

--Set the text of the button control
button.Text = "api test btn"