BackgroundImage||doc136510
September 20, 2022
Format
ProgressBar.BackgroundImage
Describe
This attribute determines the path of the background picture when the progress bar is displayed. The format of path is: "asset/" + absolute path in image editor resource management.
Code Example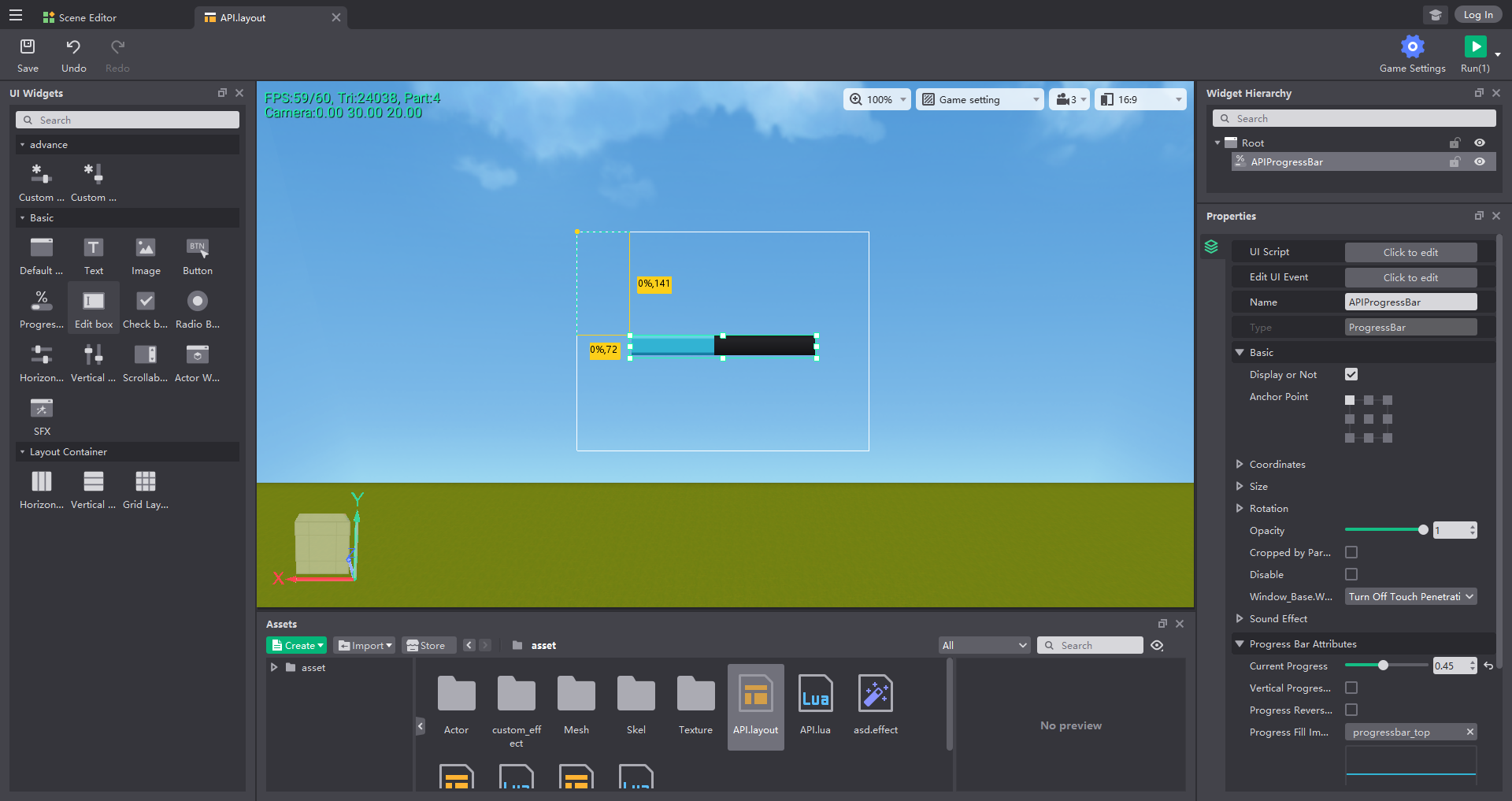 -- create layout window
local APIRootWindow = UI:CreateGUIWindow("API")

--Set the window to the root node of the UI
APIRootWindow.Parent = UI.Root

--Get the ProgressBar control for testing according to the name
local progress = APIRootWindow.APIProgressBar

--Set the background image of the progress bar control
progress.BackgroundImage = "asset/Texture/GUI/slider_thumb.png"